Since the relaunch of the Holmes Place App, also the members of our partners have access to the Holmes Place App and can use most of the features.
To use the app, please register once via a QR code at the reception of one of our clubs or via the corresponding QR code at the bottom of the image. Here you will then leave the email address with which you will later have access to the Holmes Place app. After registering via the QR code, you will receive a welcome email from Egym explaining all further steps.
Or:
You are also welcome to download the app from the App Store or Google Play under Holmes Place Germany and create a new account.
The app will open and show a screen where you please agree to our terms and conditions. Then click on "continue". On the next screen, please enter the email address you used to register via the QR code. Please choose a password for the first login to your new fitness profile. After that, just click on "sign in". You have done it.
IMPORTANT: without first registering with Holmes Place via the QR code or the corresponding link from your partner, you will NOT be able to access the Holmes Place app and use its features.
The log in does not work
Please report here, we will contact the app support and sort everything out for you.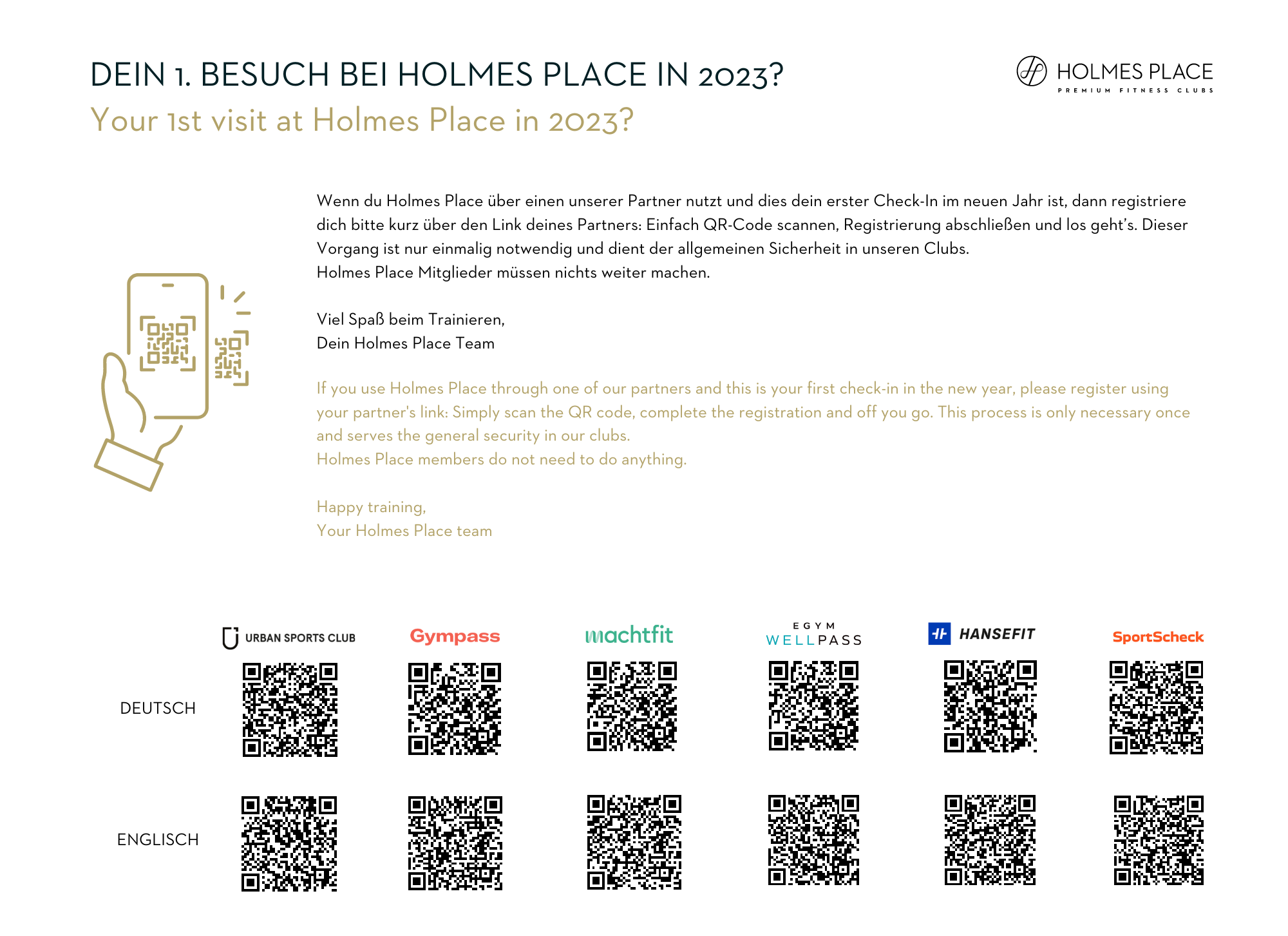 (wurde automatisch übersetzt)